Welcome to Api-Football! You can use our API to access all API endpoints, which can get information about Football Leagues & Cups.
We cover +800 leagues & cups with livescore, standings, events, line-ups, players, pre-matches odds, statistics. We have built a simple and logical architecture to facilitate your developments. Several years of data available, ideal for statistics, fantasy football etc.
API architecture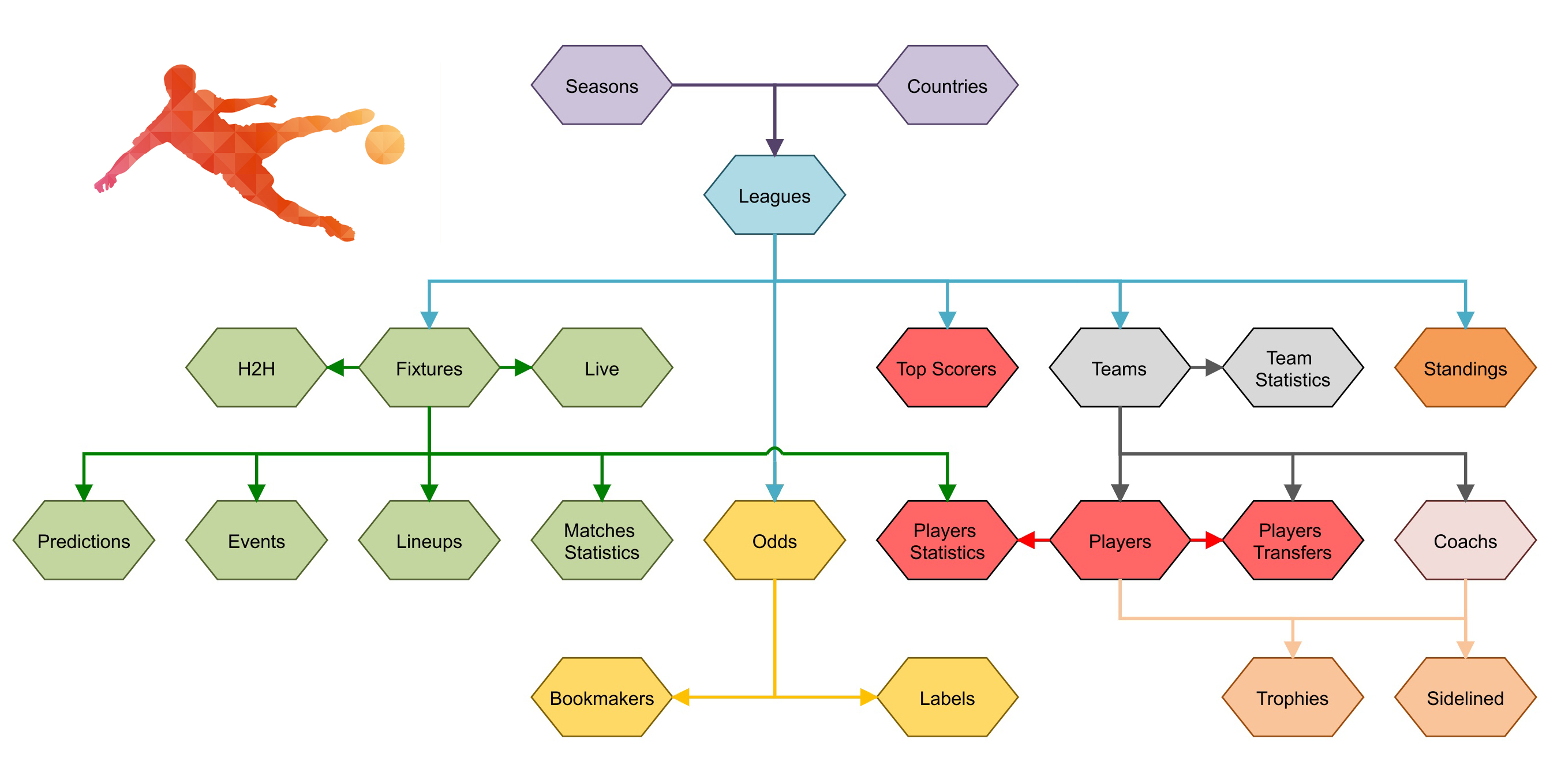 Odds
We provide pre-match odds between one and three days before the match.
Live Scores
Real-time matches and events updated every 15 seconds. (In all our plans)
Predictions
/predictions endpoint allows you to get a prediction on each of the upcoming API matches.
Calculations are made using 6 different algorithms, taking into account the shape of the teams, their previous matches, and also a lot of other data.