If you ever wanted to step-up your business to the next-level, you may come across the term "web scraping". Web scraping is beneficial for your business because it lets you monitor the market for the current trends. You could use this information to optimize your pricing, advertisements, setting your target audience and much more!
But what if you want your scraper to scrape data from different locations or you don't want to get identified as a bot and disallowed from scraping? Well, that's where the proxy shines!
So, what are proxies and how will they give me advantage when I'm scraping?
Proxies
A proxy is basically allowing you to route your request through tunnels and hide your IP on the way to the target. This means it hides your IP address when you scrape the content out of the websites and gives you the ability to scrape more freely and more safely.
Here is couple of benefits for scraping with proxies:
Hiding your IP address and preventing yourself getting IP banned. Regular scrapers deal huge amounts of traffic to the target website, which could get detected as a bot and banned if it is made from a single non-changing IP address.
For By-Passing the Geo-IP based restrictions. You can scrape data from the websites which is not available from your location with the help of proxies.
You can scrape data from the specific locations you want.
You can send request from specific device you prefer (mobile devices for example)
When it comes to scraping there are two types of residential proxy.
But first we have to define what "residential proxy" is.
Residential Proxies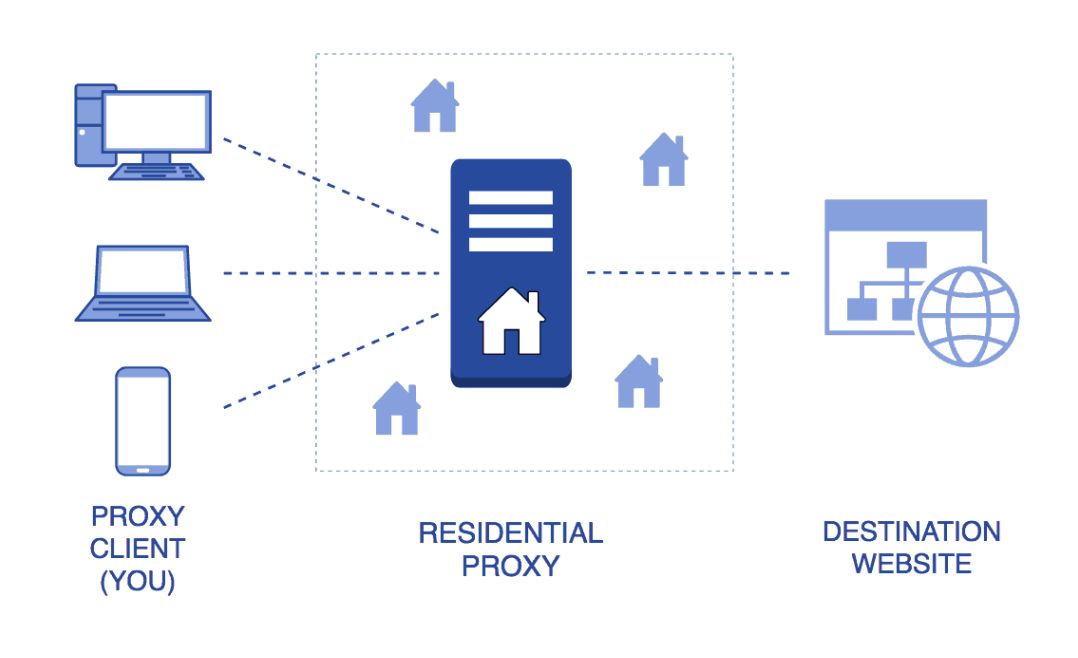 "A residential proxy is an intermediary that uses an IP address provided by an Internet Service Provider (ISP), not a data center. Each residential proxy address has a physical location. And even though billions of digital devices connect to the internet at any time, their IP addresses can pinpoint the location of any device. So, every time you go online, you give out information about your browser preferences, cookies and get logged with your real IP address."
Use Cases of Residential Proxies
Ad verification
Web scraping
Lead generation
Market price monitoring
Purchasing fast-consumed products as soon as they are released (Sneakers, Movie tickets, etc.)
Gathering limited-edition
Social media management
Make your content SEO compliant
Moreover, the best type of residential proxy for scraping large amounts of data without getting IP banned from your target is "rotating residential proxy".
Rotating Residential Proxy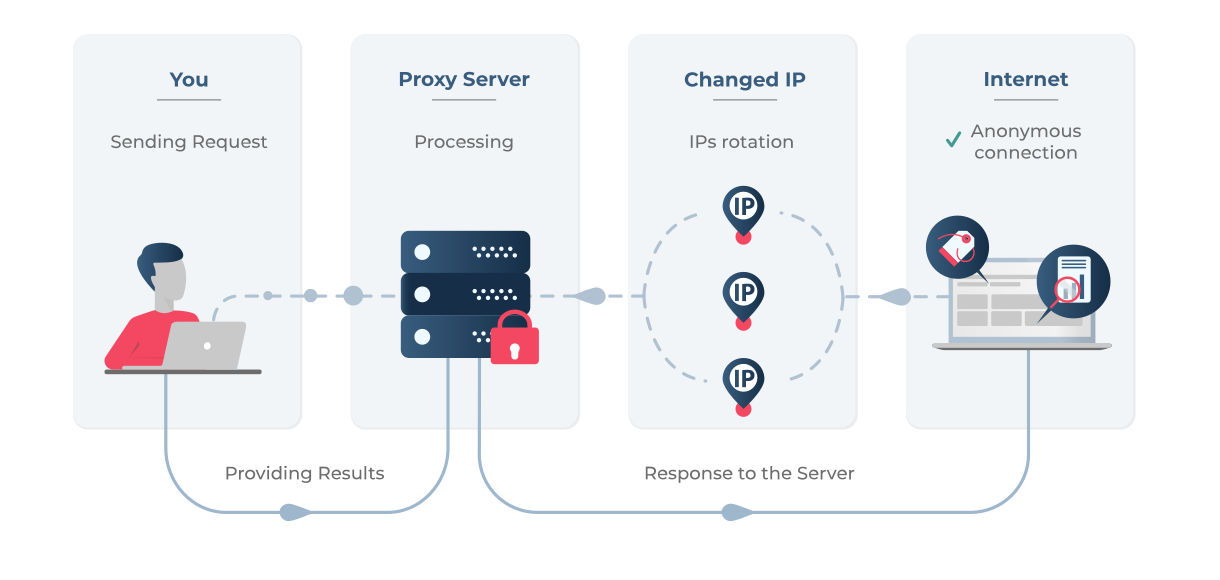 Definition
Unlike the static proxy, a rotating residential proxy uses a new IP address from the proxy pool for every new connection made.
Use Case
Can be used for gathering large amounts of data without getting IP banned. Suitable for web scrapers.
Pros
Higher anonymity since your IP address is dynamically changing.
Prevent your scraper from getting IP banned.
Cons
Rather slower than static proxy.
If used in the wrong way you might get blocked from your target.
Best Residential Proxies
LUMINATI
Luminati has over 40 million residential IP addresses at their pool. And it serves Fortune 500 companies
Pros
Huge amount of IP addressed at the pool
Chrome extension available
Easy to use for non-techie people
Cons
Expensive
Also needs a manual activation
Click for more information about LUMINATI
SMARTPROXY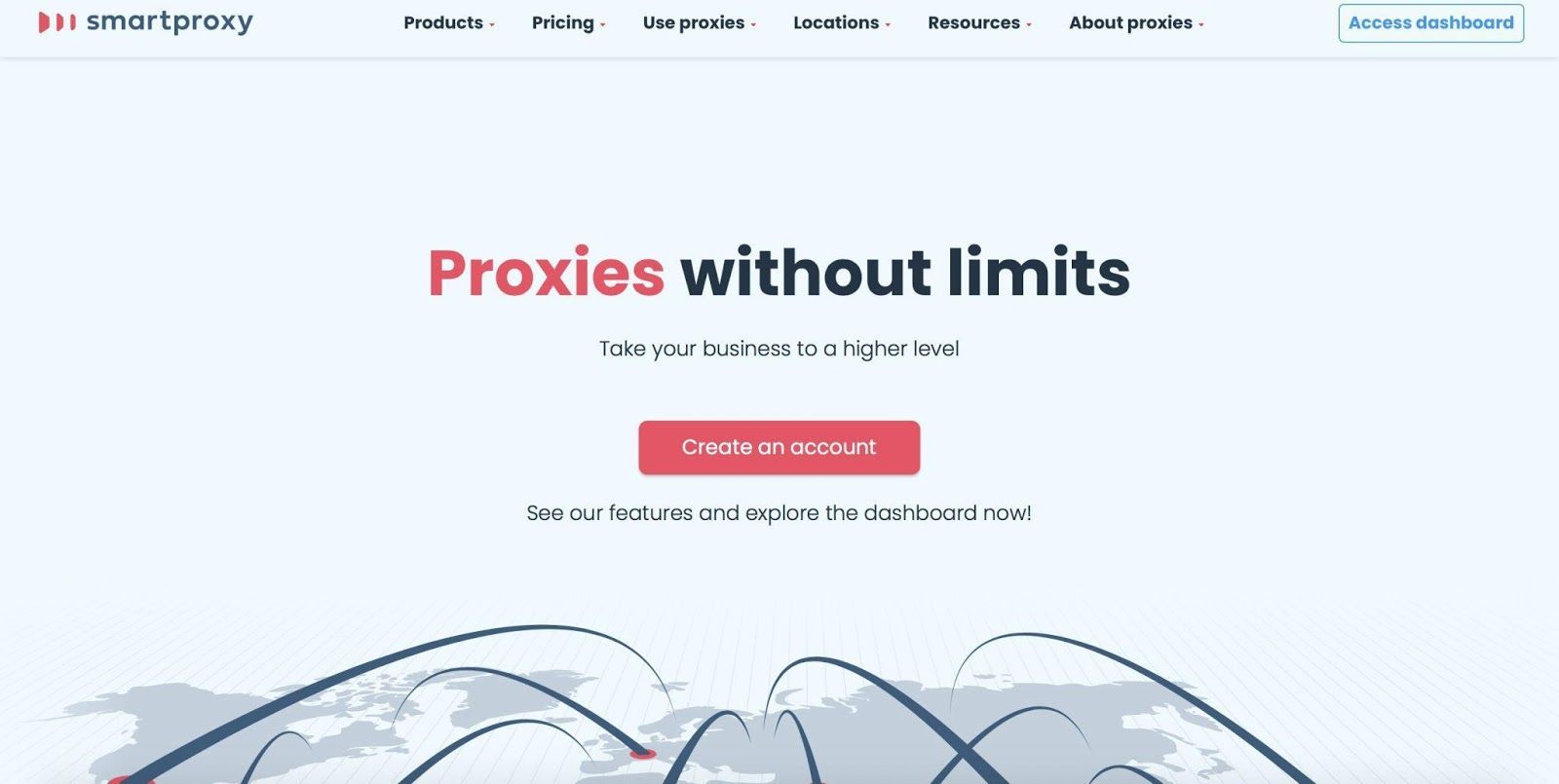 Smartproxy has over 10 million residential IP addresses from more than 195 locations.
Pros
IP addresses are scattered around the world and 8 major cities
High speed
Cons
Starter plan is very limited
No free trial
Doesn't support SOCKS protocol
Click for more information about SmartProxy
OXYLABS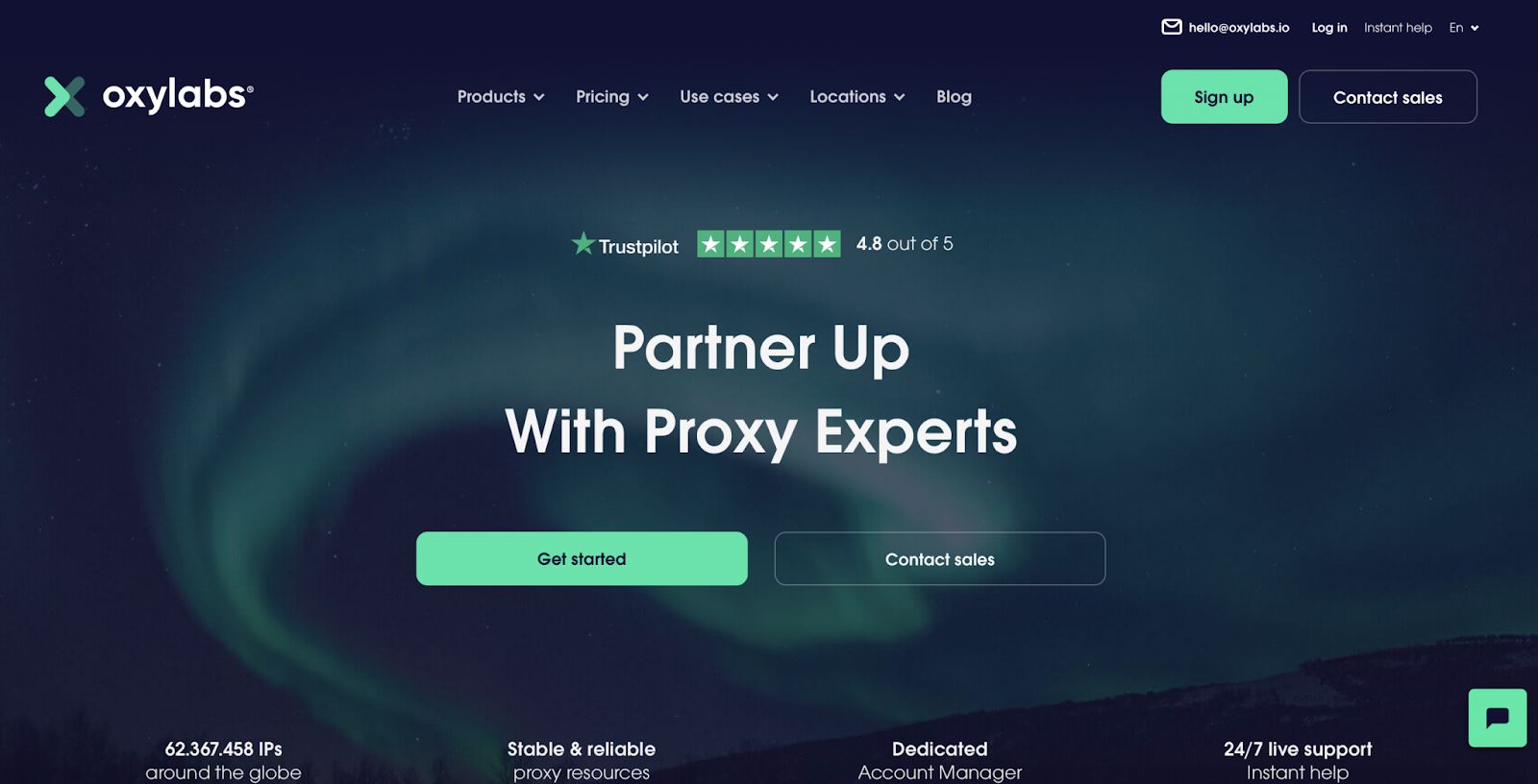 Oxylabs has over 60 million residential IP addresses pool from more than 180 countries and supports both HTTP, HTTPs and SOCKS protocols.
Pros
High anonymity
Compatible with scraping bots
High speed
Cons
Click for more information about Oxylabs
GEOSURF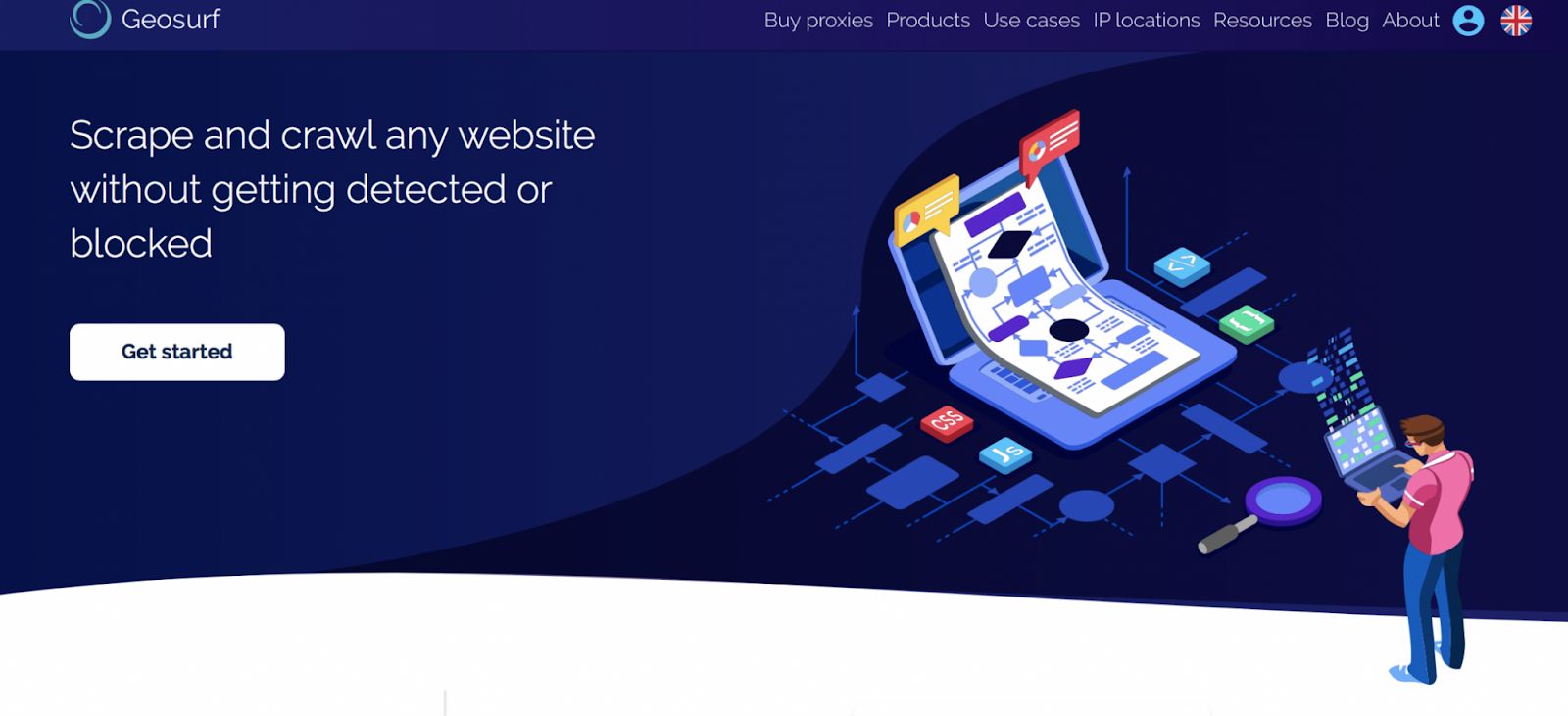 Geosurf has over 2 million residential IP addresses pool from more than 130 countries. It also provides unlimited IPs with every request which is good for anonymity
Pros
Reliable
All-day customer support with minimum response type.
Easy to use
Cons
Expensive
Email support is sometimes slow
Location search is not so easy to use
Click for more information about Geosurf
NETNUT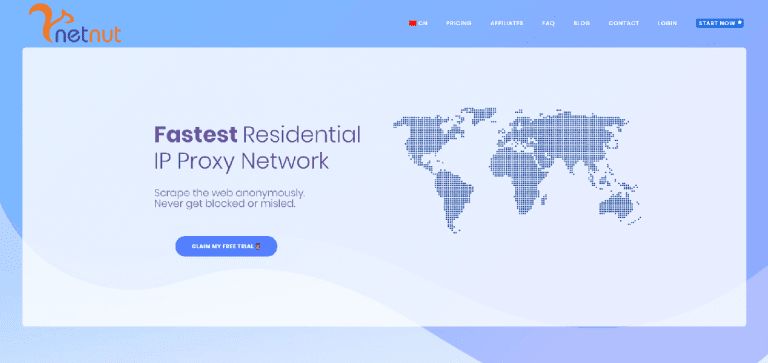 Netnut has pool of 500 thousand IP addresses. Provides high speed for low price.
Pros
7-day trial.
Offers high speed connection.
Can gather data from any website
Cons
Much smaller IP pool than its competitor's
Only 15 countries are available
Customer support is quite limited.
Click for more information about netnut
STORMPROXIES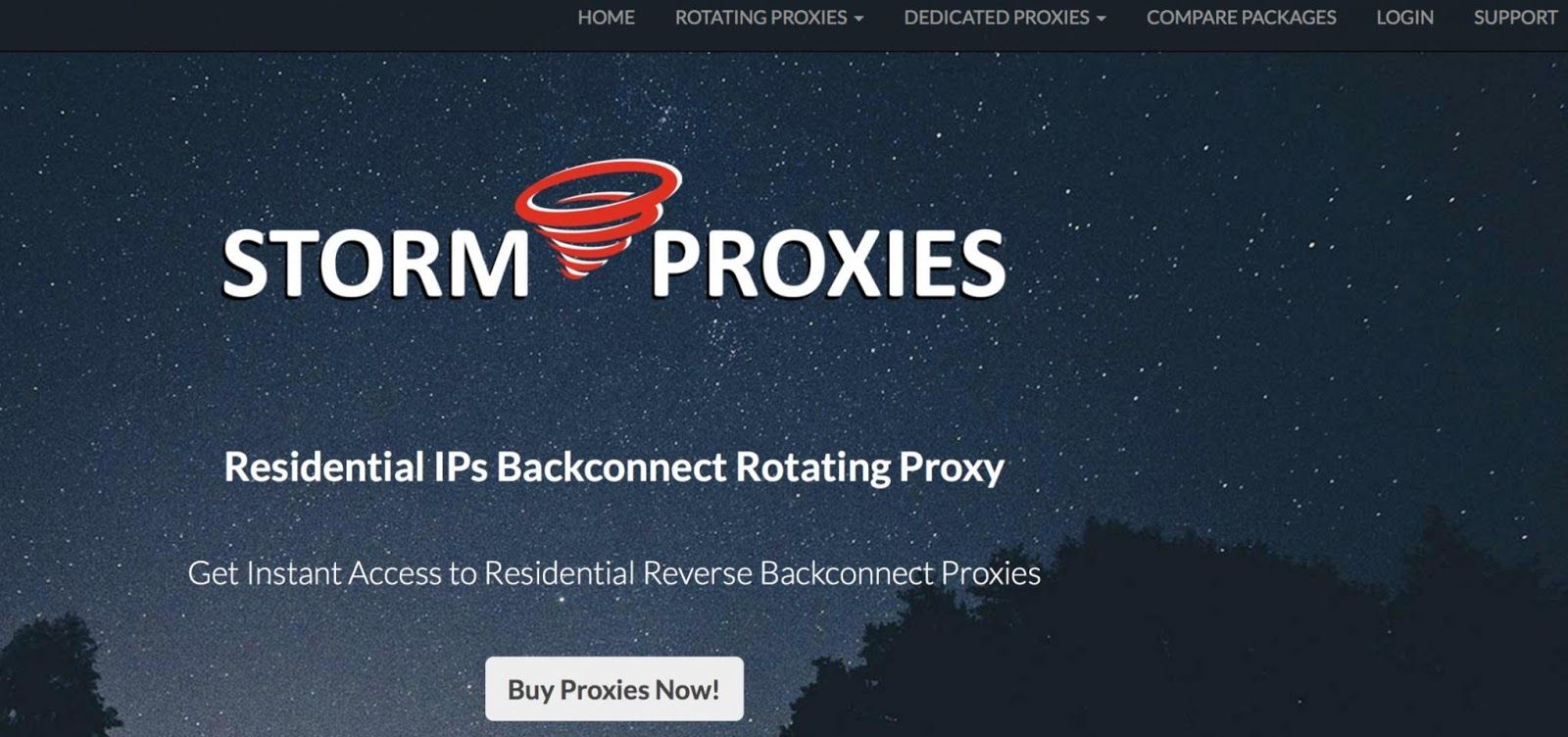 Stormproxies is new to the market they have been around since 2016 but they quickly adapted to offer you quality services with affordable prices.
Pros
Unlimited bandwidth
IP rotation for every 5 minutes.
Cheapest residential proxy on the market
Cons
No free trial available
Very small residential IP pool.
Click for more information about Stormproxies
SHIFTER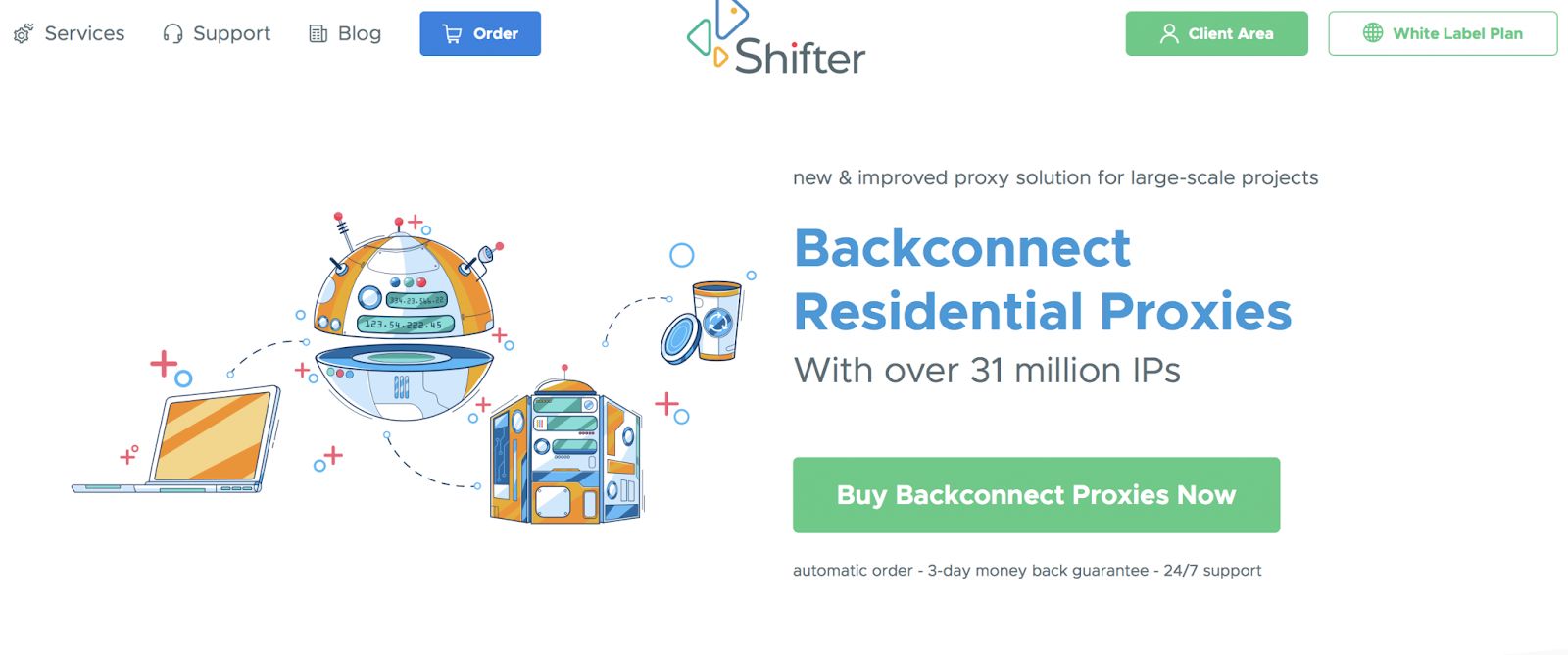 Shifter also offers unlimited bandwidth with no micro transactions. Also supports HTTP, HTTPs and SOCKS 4/5 protocols.
Pros
3-day money back guarantee
Has one of the largest IP pool with more than 26 million IP addresses
They claim to have entire world covered.
Affordable compared to its competitors
Cons
Low connection speed.
Poor customer support.
Click for more information about Shifter
Web scraping is tricky. There are hundreds of obstacles on the way ahead. If you need a hassle-free hosted solution, we have it on Prompt API. Just have a look at the Scraper API Lite Edition or the Advanced Edition. As well as a tool designed specially for Google Search Results Scraping. Free tiers are available and no credit cards are asked during registration. Just check it if it suits your needs or not.
Feel free to leave comments below. Any contribution is appreciated