Software Development is one of the brightest professions of today and for the near future. Did you know that there are approximately 36,000 software developers only at Amazon now and the goal of the company is to have 50,000 software developers in the near future? According to the results of the research conducted by Burning Glass company in 2019, Amazon hired 9.076, IBM 5.708, U.S. Bancorp 5,603 and JP Morgan Chase hired 4,086 software developers.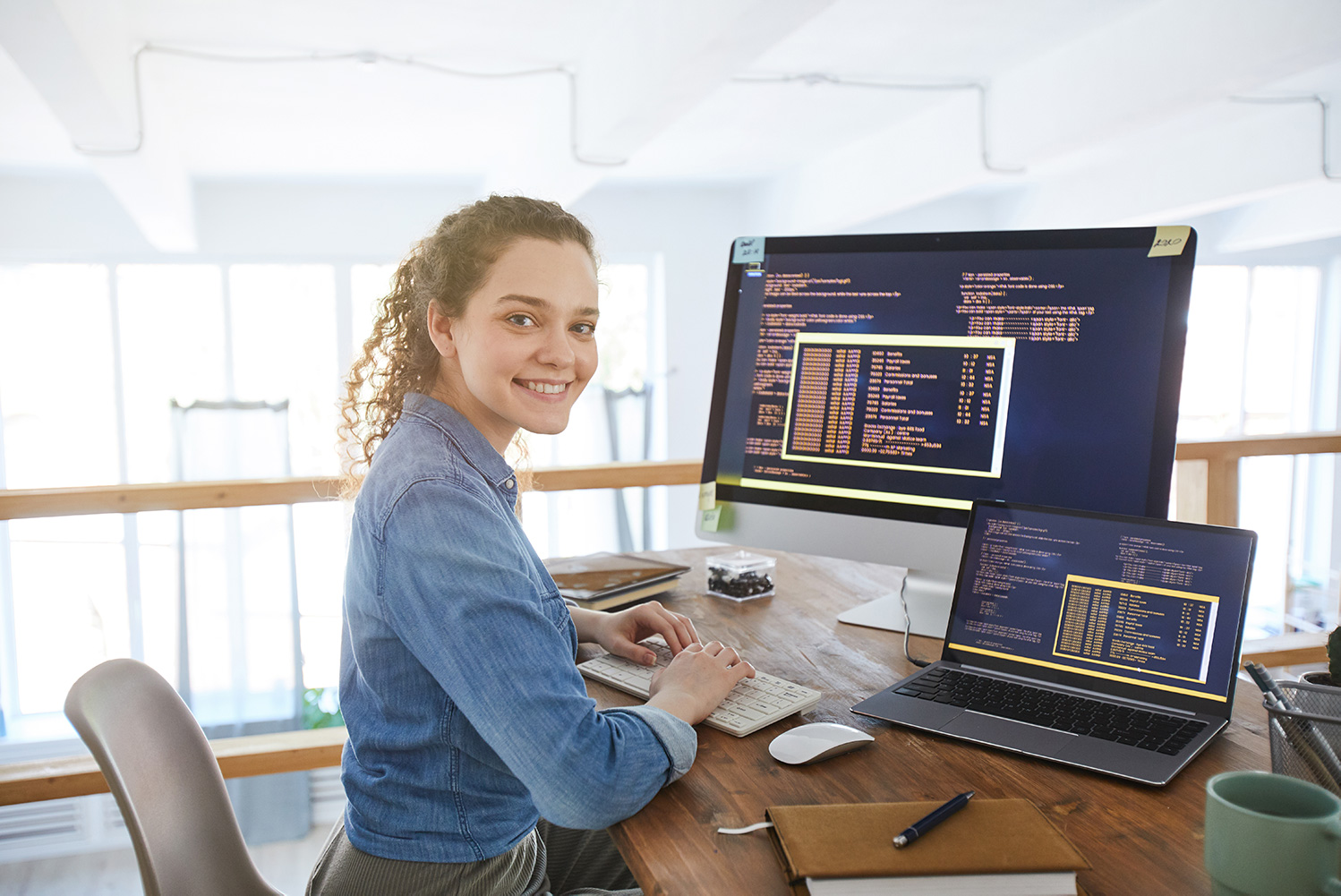 Software development needs in many different sectors continue to increase day by day. You can reach your goals with online coding bootcamps without leaving your home, even if you do not have any software knowledge or if you want to add new ones to your existing software knowledge and create new business opportunities in this growing, developing and new business opportunities. So let's first look at the definition of bootcamp and then take a look at the best online coding bootcamps of 2021.
What is a Bootcamp?
Technology is developing day by day and new technologies are constantly being created. Young professionals are struggling to keep up with the requirements of the age and the ever-changing ecosystem.
For this reason, Bootcamp programs have become one of the most efficient methods for young professionals to keep up with the technological change.
Today; Bootcamp trainings are provided on subjects such as software, defense, aerospace and aviation. In these trainings, a rigorous training process related to the subject to be mastered is completed, thus overcoming many difficulties that may be experienced in the process of keeping up with the developing world.
Best Coding Bootcamps of 2021
Best coding bootcamp list of 2021:
Devmountain
DevMountain is a private coding bootcamp school that offers in-person and online courses on various topics such as web development, mobile programming, user experience design, software quality assurance, and sales force development.
There are online courses on very popular topics such as Web Development, iOS Development, Software QA and UX Design with both full-time and part-time options. It includes courses for a minimum of 13 weeks and a maximum of 43 periods. Housing and Remote options are available.
Starting cost: $4,900
Visit Devmountain
Jax Code
Jax Code provides bootcamps that offer online education on topics needed in the software world. It includes trainings in more specific fields such as Cyber Security, Clinic Information and most popular Full Stack Web Development. 12-week online coding bootcamps are planned and training are given. It also provides the opportunity to include a friend in the enrolled course for free.
Starting cost: $3,500
Visit Jax Code
Coding Dojo
Coding Dojo is an educational institution that provides education both online and in its own institutions. In order to provide flexibility in online bootcamps, it offers training in the form of a minimum of 16 weeks full-time and part-time. It aims to prepare students for this sector from the ground up by offering online bootcamps with popular programming languages ​​and technologies such as MERN, Python and Java.
Starting cost: $6,995
Visit Coding Dojo
Career Foundry
Career Foundry is an institution that provides online training on topics such as Web Development, UI / UX and Data Analytic, and also aims to create a career for participants by providing job guarantee and mentoring services. Career Foundry gives detailed training for an average of 4 months. Also it offers a free trial lesson.
Starting cost: $6,900
Visit Career Foundry
Springboard
Springboard offers participants online bootcamps on many topics with highly flexible payment plans. It has more than one online bootcamps under the Data, Design, Coding, Cyber Security categories. You can make your payment immediately, in installments, or even in installments after Software Engineering finds the job. Springboard also provides mentoring services to the participants.
Starting cost: $8,500
Visit Springboard
General Assembly
General Assembly offers more than 14 online bootcamps in multiple categories. Especially "Software Engineering Immersive Online (Flex)" aims to get the knowledge to develop a complete application by taking into account both Backend and Frontend fields from scratch with the online bootcamps.
Starting cost: $3,500
Visit General Assembly
Berkeley Coding Bootcamp
In addition to popular programming languages ​​and technologies, Berkeley Coding Bootcamp offers participants content on topics such as Data Structures, Database management, Algorithms (Searches, Sorts), Big O Notation, Cloud Systems (AWS), which are based on software development processes. Online bootcamps are organized in 12-24 week periods with full-time and part-time options.
Starting cost: $12,495
Visit Berkeley Coding Bootcamp
Kenzie Academy
Kenzie Academy organizes full-time, part-time and online coding bootcamps to meet the needs of people who need long-term, detailed software bootcamps. The Software Engineering program lasts from 09.00 a.m. to 03.00 p.m. every weekday for 9 months. Frontend training is given in the 6 months of this course, while the Backend training is provided in the remaining 3 months. In addition, Kenzie Academy offers people academic information with blog posts published on its website.
Starting cost: $10,900
Visit Kenzie Academy
Nucamp
Nucamp organizes 4-week online bootcamps in order for the beginning participants to be well-equipped and quickly involved in the software world. Also, the price of this bootcamp is $349. The most important criterion that distinguishes these bootcamps from others is to help participants reach their goals in the shortest way by organizing separate online bootcamps at Beginner and Advanced levels.
Advanced educations are "Front End Web + Mobile Development" and "Full Stack Web + Mobile Development". They were planned between 17 and 22 weeks on average.
Starting cost: $349 - Beginner, $1,480 - Advanced
Visit Nucamp
Lambda School
Lambda organizes online coding bootcamps for 6 and 12 months in the fields of "Full Stack Web Development" and "Data Science". With the Data Science category, it refers to highly popular programming languages ​​such as Python, SQL, Data Visualization, Machine Learning, Statistics & Modeling Natural Language Processing and Machine Learning algorithms. In addition, with the Full Stack Web Development category, it aims to teach the participants in detail the programming languages ​​and frameworks such as Javascript, React, Node, Python, SQL, which are most preferred in the software world.
Starting cost: $30,000
Visit Lambda School
Microserve
Microverse offers popular programming languages ​​and frameworks such as HTML & CSS, RubyRuby on Rails, JavaScript, React & Redux in its comprehensive online coding bootcamp. Apart from other online bootcamps, Microserve also provides support to participants on topics such as Effective Networking, Time Management, Cross-cultural Communication, Remote Work Best Practices, How to Prepare for Interviews, Effective Job Searching.
Starting cost: $15,000
Visit Microserve
Lighthouse Labs
Lighthouse Labs organizes full-time and part-time online bootcamps in 6 -12 week Data Science and Web Development categories. It also organizes well-equipped bootcamps by explaining the topics such as relational database and deployment of an application to server in the 6-week "Intro to Web Development" bootcamp, which will be preferred by the participants at Beginner level. Thus, it informs the participants about the life-cycle of the web applications.
Starting cost: $1,750
Visit Lighthouse Labs
Code Institute
Code Institute organizes the "Full-Stack Software Development" online coding bootcamp with 16-52 weekly planning. In addition to explaining the current programming languages ​​in this bootcamp, it has become remarkable with the side benefits it provides to the participants such as 1:1 career support & mentor sessions, helping to find a job, 24/5 + weekend learner support. In addition, by explaining both the RDBMS concept with MySQL and the NoSQL concept with MongoDB, it aims to enable the participants to easily adapt to the structures in the software world.
Starting cost: €5,900
Visit Code Institute
Barcelona Code School
Barcelona Code School has been training people from zero to advanced by organizing online and one to one coding bootcamps since 2017. With "JavaScript Full-Stack Online Mentored Bootcamp", it provides both Backend and Frontend training to the participants, as well as explaining the use of Git within the subject of VSC (Version Control System). Online coding bootcamps are organized for 9-13-16 weeks.
Starting cost: €1,900
Visit Barcelona Code School
Thinkful
Thinkful is an online interactive platform that offers a variety of online coding bootcamps in various fields including web development, mobile development and design. Participants are matched with experienced mentors who provide support and guidance online throughout the curriculum. Part-time and full-time options are available.
Starting cost: $7,000
Visit Thinkful
Flatiron School
Flatiron School is an educational organization that organizes online coding bootcamps for 16 weeks. They serve in more than one field with their "Online Software Engineering", "Online Data Science", "Online Cybersecurity Analytics" bootcamps. While explaining programming languages ​​to the participants with the Online Software Engineering bootcamp, they also explain important topics such as OOP (Object Oriented Programming) and ORM (Object Relational Mapping).
Starting cost: $16,900
Visit Flatiron School
NYC Data Science Academy
NYC Data Science Academy organizes online bootcamps in the field of data science. After introducing data science tools, they explain R and Python programming languages ​​to the participants. Then, by explaining Python for Data Analysis and R for Data Analysis, it enables the participants to become fully equipped data scientists. It organizes full-time and part-time online bootcamps, and at the end of these bootcamps, a machine learning project is made with the participants.
Starting cost: $17,600
Visit NYC Data Science Academy
Altcademy
Altcademy is an educational institution that organizes long-term online coding bootcamps for 25 weeks. It offers Frontend Development, Backend Development and Full Stack Development trainings according to the area where the participants want to specialize. Altcademy also provides support to participants who attend coding bootcamps on issues that will facilitate job finding such as career guidance, interview preparations, interview questions database and portfolio building.
Starting cost: $1,190
Visit Altcademy
DigitalCrafts
DigitalCrafts gives training to become a web developer for 26 weeks with the Web Development bootcamp. In addition to being a MERN stack developer, DigitalCrafts aims to provide participants with opportunities in the software world as soon as possible by explaining topics such as Terminal Usage, Algorithms, and Postgresql.
Starting cost: $9,950
Visit DigitalCrafts
Burlington Code Academy
Burlington Code Academy is an educational organization that organizes online bootcamps in Web Development and UI / UX areas. Projects are developed in the 9th and 12th weeks of the 16-week full time Web Development bootcamp. With these projects, the information learned at the end of the first 9 weeks has been developed, and participants will be able to support their resumes with projects.
Starting cost: $9,950
Visit Burlington Code Academy
Conclusion
We have listed many online coding bootcamps above and each has its own pros and cons. You can choose the best online bootcamp that you think suits your budget, goals and your character.